Latest News

North Antrim Table Quiz 2017
9th November 2017
The now Annual North Antrim Table Quiz was held on Saturday 4th October in Dunloy Cuchullians with nine teams taking part in what turned out to be a thoroughly enjoyable evening by all who attended.
North Antrim would like to thank our Quiz Master Paul Fitzpatrick and his assistant Sean McKendry, North Antrim Cultural Officer James Gaston and his wife Maureen for arranging the Quiz and refreshments along with Dunloy and Dunloy Cuchullians also for providing the venue and to everyone who attended.
The money raised from the event will towards the North Antrim School of Excellence Squads.
Scoring was quite high this year however it was a tie breaker between worthy opponents Ji hadi Paddies and Bridini Oga Glenravel. The winning team on the night was Bridini Oga Glenravel.
Results from the night were as follows:
| | |
| --- | --- |
| Team Name | Total |
| Ji hadi Paddies | 101 |
| | 101 |
| Frogs don't bite | 97 |
| Carey Faughs | 96 |
| Shane O'Neills | 92 |
| Mac Uilin | 92 |
| Last but not least | 88 |
| M + M's | 83 |
| Dun Laitha Abu | 81 |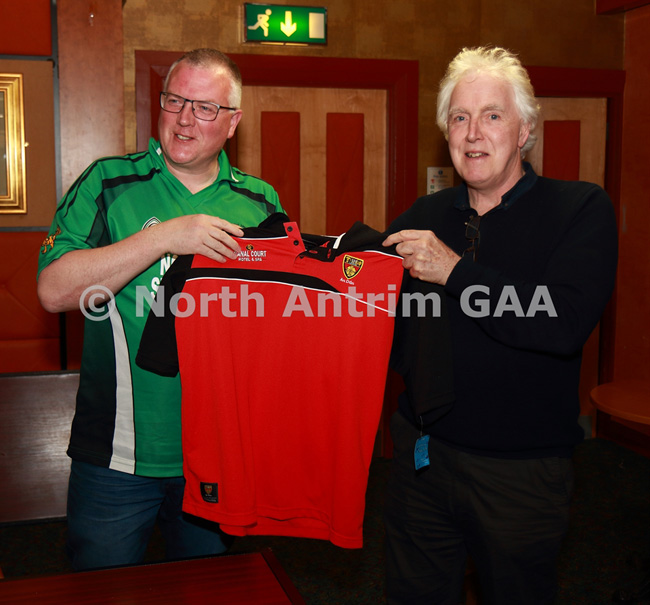 North Antrim Cultural Officer James Gaston presenting Quiz Master Paul Fitzpatrick with a small token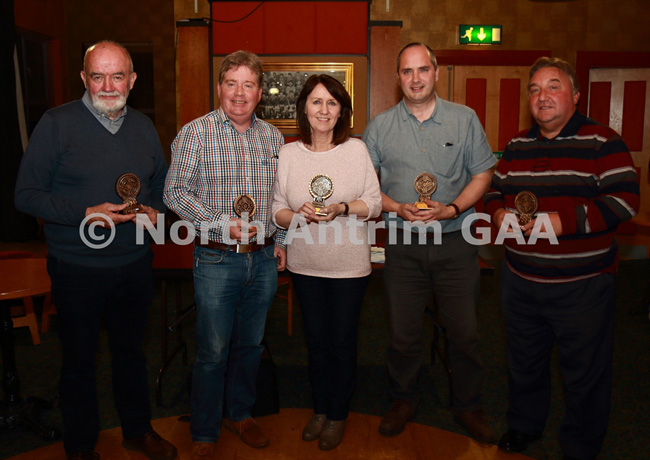 Winning Quiz team Bridini Oga Glenravel
Comments