Events

Dr Éamon Phoenix on North Antrim & Revolution
27th January 2018
Eamon Phoneix
Historian / Historical Consultant
Member of the Taoiseach's Expert Advisory Committee on Centenaries
Venue:
Carey Hall (Cushendall Road, Ballyvoy, BT54 6QY)
Date:
Saturday 27th January 2018
Tickets (Táille £5.00):
On sale from North Antrim GAA clubs
Dr Éamon Phoenix is a political historian specialising in Irish history. He is Principal Lecturer in History and Head of Lifelong Learning at Stranmillis University College. Éamon is the author and editor of a number of books on modern Irish history including Northern Nationalism 1890-1940 and Conflicts in the North of Ireland 1900-2000. He writes the daily 'On This Day' column for The Irish News, has written extensively on historical issues for The Irish Times and is a regular and well-known broadcaster. He is a Member of the Taoiseach's Expert Advisory Committee on Centenaries.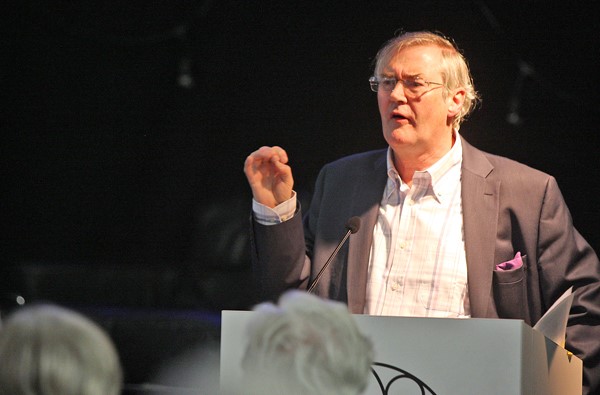 Covering 1891 to 1922, in North Antrim, and from the Glens to Toome, he will, among other events, refer to The Gaelic Revival; Rise of the GAA; The Irish Volunteers; Protestant Home Rulers; 1916 Rising; 1918 Election; Partition and The War of Independence and he will include, among others, reference to the following local personalities.
• Francis Joseph Bigger (1864-1926) lawyer, historian and a founder of Feis na nGleann in 1904

• Margaret Dobbs (1871-1962) from a loyal Big House, was a researcher, Gaeilgeoir and founder member of Feis na nGleann

• Roger Casement (1864 – 1916) b. Co Dublin, lived near Ballycastle, educated at Ballymena Academy, knighted for his humanitarian work, became an Irish nationalist, and was hanged in London for treason to the crown. Never was granted his request to be buried in Murlough

• Seán Murray (1898 – 1961) from Cushendall, fought in the War of Independence, studied in Moscow and headed the Irish Communist Party

• Eoin MacNeill (1867–1945) scholar, historian, co-founder of the Gaelic League, commander of the Irish Volunteers. Most often remembered as the man who tried to call off the 1916 Rising

• Louis J Walsh (1880-1942) solicitor in Maghera and Ballycastle, stood for Sinn Féin in Derry in the 1918 Gen. Election

• Jack White (1879-1946) from Broughshane, served in the British Army in the Boer War, organised pro-Home Rule meeting in Ballymoney. Helped train the Irish Citizen Army